This year we're asking you NOT to make a New Year's resolution. You read that correctly–DON'T make a resolution. They don't work. Plain and simple. Take a look at the definition of resolution:

See the inherent problem? It's vague, it's ambiguous, and there's nothing to sink your teeth into. It's just a decision, not a plan of action.
More than 70% of people who make resolutions don't keep them, and more than 40% never even start! Things don't magically change on January 1st. You don't suddenly become a different person, one who can stick to a dietHow to get rid of your muffin top. Read more ... » or exerciseIs This the New Celebrity Diet?. Read more ... » program, if you never have in the past.
That's why this year, we're asking you to skip the resolution, and make a #REALsolution.

Follow this simple 4-step process to create a #REALsolution that will set you up for success all year long.
Step 1:
Set a clear, attainable goal. Think of exactly what you want to achieve, and be specific. Instead of, "I want to lose weightShakeology Clinical Study. Read more ... »," decide that, "I will lose 10 pounds by April 5." Instead of "I want to eat clean," decide that, "I will eat 7 servings of fruits and vegetables9 Foods That Aren't As Healthy As You Think. Read more ... » each day and I will try one new healthy recipe each week."
Step 2:
Make a solid plan for achieving your goal. Choose a fitnessCIZE and Shakeology: Fun. Nutrition. Results.. Read more ... » program or nutrition plan10 Easy Portion Control Tricks. Read more ... » to help you get there. Or, commit to using a program you already own and visit our YouTube channel for motivation and mini-workouts from Tony HortonTony Horton 10-Minute Jump Rope Workout. Read more ... » and Autumn CalabreseShakeology and 21 Day Fix: Secret weapons to getting healthy and fit. . Read more ... ».
Step 3:
Download this accountability contract. Sign it. Post it somewhere you will see it every day. Snap a photo of the contract and post it on Instagram. Make sure to tag #REALsolution and @beachbodyhq. We'll pick 5 winners to win a program of your choice, one each week from December 26–February 1.
Step 4:
If you're not already part of a Challenge Group, join our #REALsolution Challenge Group on Facebook where you can check in daily, get encouragement, and stay accountable.
REAL SOLUTIONS FOR JANUARY 2015:
21 Day Fix3 Reasons Why You Should Workout at Home. Read more ... » Challenge PackP90 Challenge Pack NOW AVAILABLE Special Price Till October 31st. Read more ... » Promotion:
INSANITYInsanity 60-Day Total Body Workout Program Review. Read more ... » MAX 30 CHALLENGE PACK PROMOTION:
When you've reached your goal, repeat this 4-step process again to continue to improve!
Here are examples of what your accountability contract might look like: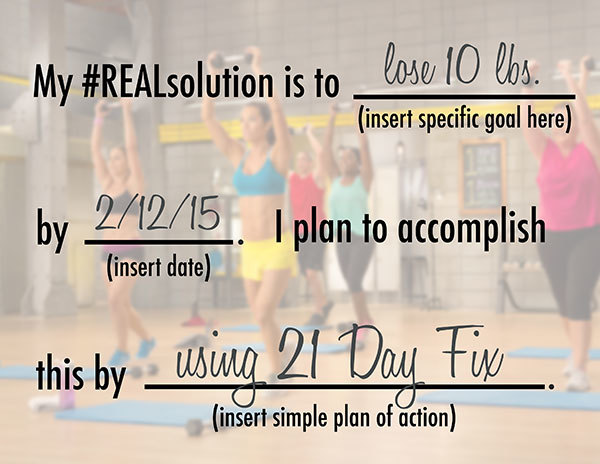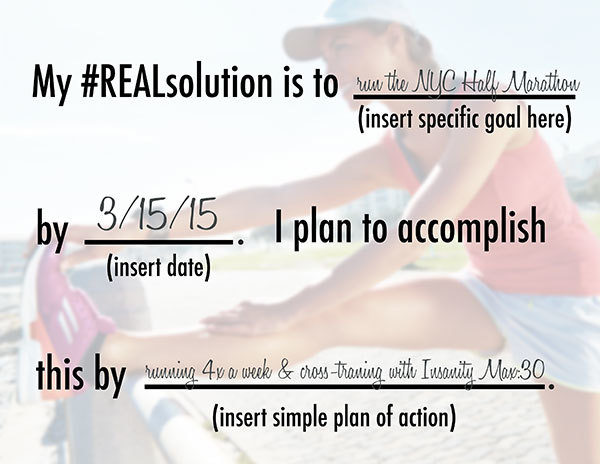 Share and Enjoy
Google+